Everyone is welcome to attend programs offered by the CHS Education Committee. Registration in advance is required (download a registration form at right) Click on the place name below for directions.
STAY TUNED FOR FALL 2014!
_________________________________________________________________________________________
Educational Programs 2013-2014:
Next workshop: Saturday May 31: Save The Date: Native Plant Propagation with Kim Kelly at The James L. Goodwin Forest and Conservation Center, 23 Potter Road, Hampton, CT. Nursery tour following.
Gone by but Good:
Tuesday April 8, 2014 7:00 pm-8:45 pm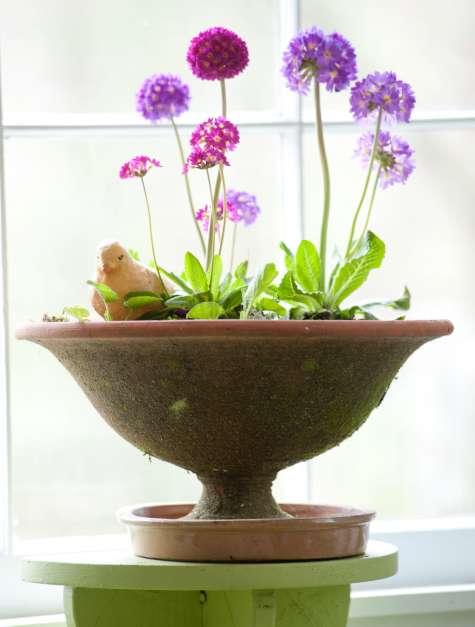 Spend an evening with renowned plant expert, prolific garden writer and recent CHS Mehlquist Award winner Tovah Martin as she presents: The Unexpected Housesplant- A Houseplant Revolution
Okay, so back in the day a spider plant spilling out of macrame hanger was the pinnacle of houseplant perfection. But no more. Now, houseplants have panache. Think fuzzy kangaroo paws, kaleidoscopic heucheras, beguiling begonias, and sci-fi succulents. For the indoor gardener, it's a whole new world.
Learn all about it from Tovah Martin, the endlessly enthusiastic household horticulturist who has literally written the book on the subject. The Connecticut gardener and prolific writer's "The Unexpected Houseplant: 220 Extraordinary Choices for Every Spot in Your Home (Timber Press, $22.95) was published in 2012.
Tovah will be sharing her enthusiasm, her plant lust, and her hard won experience at a CHS educational presentation during which she'll discuss the best plants to grow indoors at home and how to determine which of those exotic specimens will thrive in the conditions you are able to provide them, how to plant them, where to keep them and how to display them artistically. She'll also share ideas on maintaining plants, with tips and tricks about watering, feeding, grooming, pruning, and trouble-shooting.
Tovah's unexpected houseplant lecture will be at 7 p.m. Tuesday, April 8 at the Glastonbury Riverfront Community Center in Glastonbury. Books will be available for purchase; Tovah will sign them after the program. Cost is $25 for CHS members; $35 for nonmembers. To register or for more information, call the CHS office at (860) 529-8713 or email connhort@gmail.com. Send check payable to CHS with a stamped, self-addressed envelope to: Connecticut Horticultural Society, 2433 Main Street, Rocky Hill, CT 06067. Confirmation and directions to the event will follow your registration.
*Join today for member discount entry
Get advice from CT's own expert: Tovah Martin. With over 200 plants in her home, Tovah shares her secrets for over wintering tropical favorites, nurturing great-grandmas old fashion hand me down cutting and a whole new range of must haves. Let her show you her window sill success stories with tips for grooming feeding and troubleshooting problems.
Light refreshments and plenty of gardener comradery!
Glastonbury Riverfront Community Center
300 Welles Street
Glastonbury, CT 06033
_________________________________________________________________________