Saturday, February 1, 2014
Portland Middle/High School, 93 High St, Portland SIGN UP(click here)!
Members $85 Non-members $95 Students $35
Leave the cold outside and join us for a full day of gardening talks with experts:
* Cole Burrell, Jenny Rose Carey & Kevin Wilcox
*Silent Auction Values from these wonderful Donors:
Another Real Treasure, Balleks, Broken Arrrow Nursery, Coast of Maine, Connecticut Gardener
Cricket Hill Farm, Ellen Hoverkamp, Foxgloves, Garden Barn Nursery, Garden Sales Nursery,
Helen Davis Pastel Artist, Italian Terrace, General Landscaping, Jennifer Paige Creations
Bob Keating Drawing & Sculpture, Bonnie Hoskins, Natureworks, O'Brien Nursery,
Scott's Nursery and Garden Center, Sensations Day Spa, Tom Christopher,
Top Most Herb Farm, Woodland Gardens
The Connecticut Horticultural Society hosts its biennial garden symposium this winter and is proud to announce its keynote speaker C. Colston Burrell.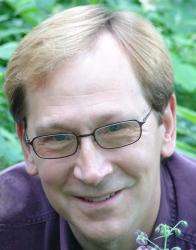 Cole is an acclaimed lecturer, garden designer, award winning author and photographer. A certified chlorophyll addict, he is also an avid and lifelong plantsman, gardener andnaturalist as well as a popular lecturer internationally on topics of design, plants and ecology. He is principal of Native Landscape Design and Restoration, which specializes in blending nature and culture through artistic design. In 2008 Cole received the Award of Distinction from the Association of Professional Landscape Designers for his work in sustainable gardening.
Cole worked as curator at the U.S. National Arboretum and the Minnesota Landscape Arboretum and is currently a lecturer in the College of Architecture and Landscape Architecture at the University of Virginia, where he teaches about plants and their ecological connections to natural systems and cultural landscapes. After tending a city lot alive with birds and butterflies in Minneapolis, MN, he now gardens on 10 wild acres in the Blue Ridge Mountains near Charlottesville, Virginia,
Cole will give two presentations, one in the morning talk and another that same afternoon. His topics:
The Sustainable Garden: Magic, Myth or Reality
Everyone is talking about sustainability, but what does it really mean to gardeners and landscape professionals? Do our gardening practices have a negative impact on the environment? Can we make a difference by changing the way we approach design, planting and maintenance? These are a few of the questions to explore in terms of the hallmarks of sustainability like water harvesting, composting, fertilizing and creating habitat. This lecture highlights sustainable practices within the framework of both formal and informal gardens and their relationship to larger regional systems.
Finishing Touches: The Power of Details in Garden Design?
Ever wonder why some gardens make your heart sing? Chances are you are responding to details. All gardens have well defined spaces and good planting -- great gardens stand out because of details. From paving patterns to stonework, fencing, containers and sculpture, the details in both functional and artistic elements make a garden personal and magical. This lecture celebrates spaces of various sizes that combine form, color and texture in hardscape and plants to fashion memorable places.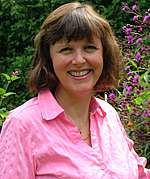 Rounding out the day's roster will be Jenny Rose, director of Ambler Arboretum of Temple University in Ambler, PA, who will discuss "Dry Gardening: A Garden without Watering."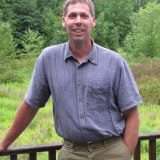 And last but by no means least, our own Kevin Wilcox, of Silver Spring Nursery in Bloomfield, will share his knowledge about tough woody ornamentals with high levels of eye appeal with "A New Twist: Native Trees and Shrubs for Fragrance and Form."

The 8 a.m.-4 p.m. symposium will include morning refreshments and lunch, as well as vendors and a Silent Auction
$85.00 for members and $95.00 for non members * Join today & get members' discounted entry
For more information on any CHS program or the symposium please visit our http://www.cthort.org website, call the CHS office 860-529-8713 or email connhort@gmail.com.